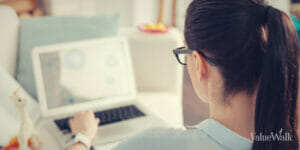 Woot woot! It's the beginning of another year, which makes it the perfect time to reimagine your life. And no matter how you'd like to switch things up, you can find plenty of companies out there to help. Whether they're disruptive startups or traditional corporate brands, they're primed to help you unleash a new you in the New Year.
Before diving into the list, though, you might want to remember a few tips about making and keeping resolutions. It's well-known that the vast majority of people fail to keep their resolutions. A full 80% say goodbye by February.
Q4 2022 hedge fund letters, conferences and more
What makes the other 20% of individuals stick with theirs? They focus on initiating a couple of changes they can honestly live with.
In other words, be at least somewhat realistic. If you're not a morning person or a jogger and you resolve to run every day at 6:00 a.m., you're sunk. Sure, you could have a stretch resolution, but don't push your comfort zone too far at once. That way, you can look back with pride and amazement this time next year.
Finding Businesses to Help You Achieve Your Resolutions
You might already have ideas for how you want to enhance yourself this year. Or you may be unclear about the direction you're headed. Either way, consider leveraging some of these types of businesses to move your self-improvement needle.
Helping Your Body Help Itself
One of the biggest trends in health and wellness is finding ways to activate your body's natural healing power.
If your systems can work at peak performance, you'll have less reliance on medications. You'll also be able to spend your paid time off on something other than sick days.
Not sure how this all can work to help build a new you? Consider Schiff's Neuriva brain-boosting supplement lineup or Numo's gut microme-friendly gummies. For both companies, the overall objective is to power up a part of your system.
Neuriva strives to allow you to recover your mental edge. Numo's organic-certified products drive metabolic resilience by activating the good bacteria in your stomach. Both give you the chance to let your body do its job a little better.
Improve Your Promotability
Right now, quiet quitting is getting a lot of attention. Though some people argue that quiet quitting can be a positive move, you might prefer being engaged. And that may mean moving to either a different position or a different company.
However, before you start filling out online applications, you may want to do a little upskilling.
Obviously, it would be perfect if your current workplace offered to pay for your professional development. That's not always possible, though. Good thing that there are businesses and portals that offer low-cost and free training.
For instance, LinkedIn Learning connects you with personalized career reskilling suggestions based on your LinkedIn profile. Even if you just use it as a springboard for figuring out what you want to know, you'll get some forward momentum.
Tap Into Your Greener Side
Our society is one that values instant gratification. Why else would we get so excited when our TikToks and Instagram Reels get tons of followers?
Yet in our rush to enjoy everything right away, we can fall into some decidedly non-green habits. These include anything from conspicuous consumption to driving instead of choosing more sustainable transportation.
If you'd like to be kinder to the earth this year as part of the new you this year, get to know businesses like Poshmark. The platform encourages upcycling, which keeps apparel, shoes, and more out of landfills. This means fewer of your unwanted merchandise will end up in the garbage. Plus, you'll get a little dough for your efforts.
Other businesses that can help you go green are suppliers of glass containers (no plastic tubs!) and Swedish reusable dishcloths.
Businesses That Provide Entry Into the World of Side Hustles
As of 2022, an estimated 44% of all working Americans have entered the gig economy in some way. Side gigs aren't just good for getting you a few extra bucks, either. They can expand your professional network and let you taste-test some of the basic elements of entrepreneurship.
Although you could always just start a side hustle from the ground up, you don't have to. After all, there are businesses looking for seasonal, part-time, and "some time" contractors and employees. Perhaps the most famous is all those third-party ridesharing apps like Uber and Lyft.
Of course, if you'd rather be a driver for four-legged travelers, CitizenShipper may be more the speed of the new you. The point is that if you want to moonlight this year as a hauler, a tutor, or a landscaper, you don't have to start at square one.
Businesses That Teach You Fun and Rewarding Hobbies
You were the only kid on the block who didn't take piano lessons. Every year, you've said you're going to engage your inner Chopin.
The only problem is that you never do. It just seems like too daunting of a task to tackle alone. Good thing for you that the Internet has made it simpler than ever for you to get your hobby on.
Skill Share is one of the many clearinghouses set up to connect hobbyists with curious learners. There, you'll find more courses than you could take in the next 12 months. Browse through the litany of options. Alternatively, if you already know what you want to explore, conduct a specific search.
One of the biggest benefits of Skill Share that you'll appreciate is the way the site ranks courses. The ranking system allows you to know which sessions have attracted the most students. While that shouldn't be the only reason to choose a class, popularity can be a strong indicator of excellence.
This year, don't just write down some resolutions only to write them off by the time Valentine's Day rolls around. With so many businesses eager to help push you toward your new year's goals, you never have to go it alone.
Article by Brad Anderson, ReadWrite