AMC stock price spiked by 30%, and searches for AMC grew by 1,150% worldwide following Taylor Swift's announcement of her Eras Tour concert movie
New findings have revealed a 30% spike in AMC Entertainment Holdings Inc (NYSE:AMC)'s stock prices, as well as a worldwide spike in searches for AMC theaters following Taylor Swift's announcement of her Eras Tour concert movie, which will be showing at AMC theaters from 13 October.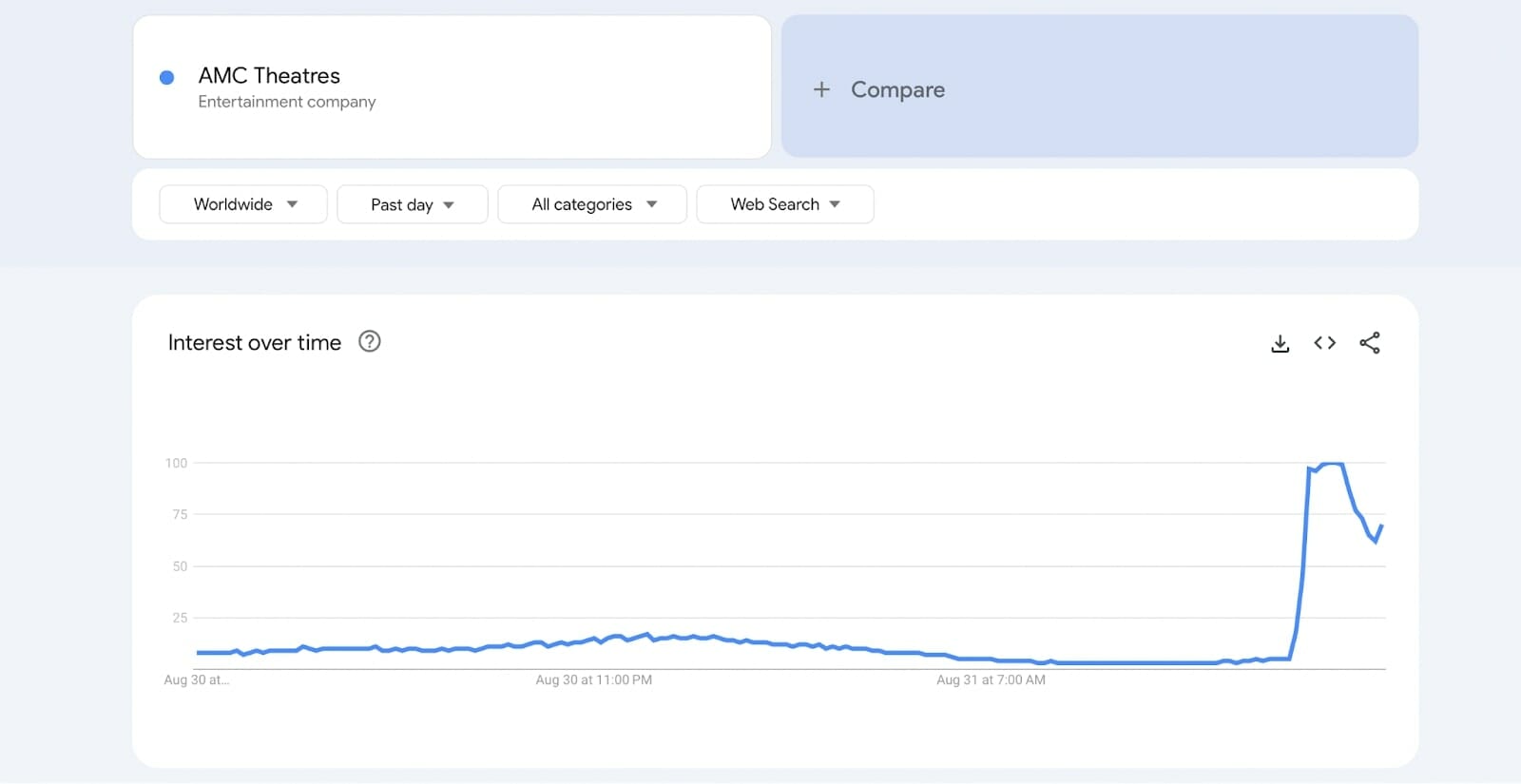 Searches For AMC Skyrocket
A new finding by music industry experts Music Industry How To revealed that searches for the American theater chain skyrocketed by 1,150% worldwide. This is following Taylor Swift's announcement via her social media that her Eras Tour concert film will be premiering exclusively at AMC Theatres. 
Searches for the American company also increased by 1,566% in the US within 24 hours of the movie announcement.
The announcement also resulted in a 30% spike in AMC stock prices from a low of $10.73 on August 30 to a high of $13.90 on August 31. While AMC stock prices currently trade closer to $7.18 apiece, investors in AMC stock remain hopeful that Taylor Swift's impressive impact will mean a rally for the company's stock prices. So far, Swift's impressive star power has boosted the GDP in multiple stops of her Eras Tour including Philadelphia and LA. AMC currently has a market capitalization of about $770 million.
Tickets are already on sale, and AMC has announced an increase in their ticket sales capacity to handle traffic at more than five times the current record for the most tickets ever sold in an hour. Wait times to purchase tickets are currently around ten minutes. The AMC website was wholly dedicated to the sale of the Eras Tour concert film tickets, and customers interested in purchasing tickets for other films were directed to visit their nearby AMC theaters or check the website later.
Searches for the American media giant have also increased by 400% in the UK alone, although the UK release date for the movie has not been announced, given that the UK's Eras Tour dates have yet to commence.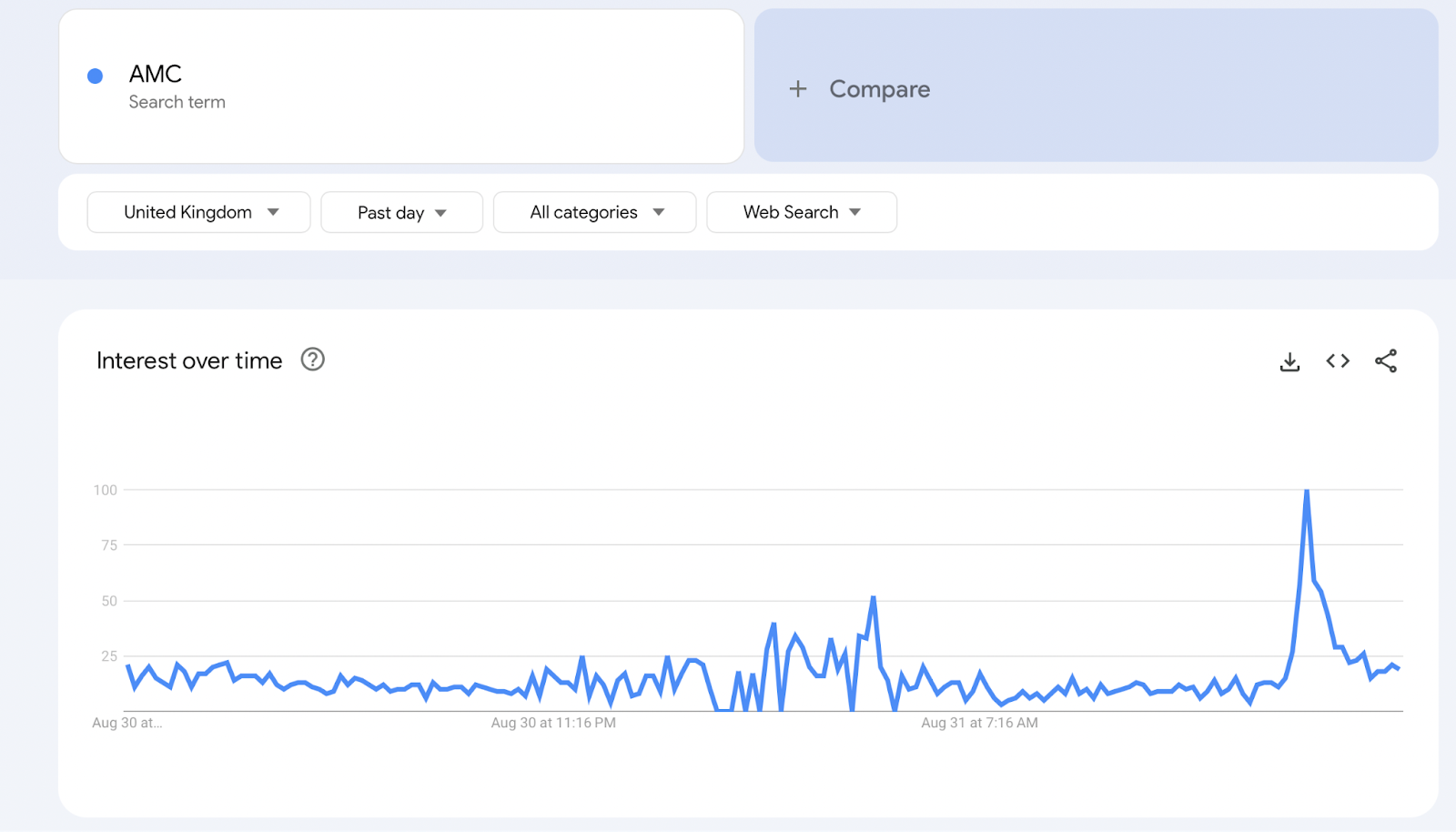 A spokesperson from Music Industry How To commented on the findings: 
"A record-breaking Era's Tour run has proven that Taylor Swift's artistic and commercial impact is undeniable. 
"The movie industry has always relied on big names and popular celebrities to attract audiences, and Taylor Swift fits the bill perfectly. Her ability to connect with people through her music translates effortlessly into the world of film. It will be fascinating to see what new records the Eras Tour concert movie will break as her massive fanbase is sure to drive ticket sales through the roof."