Indicators
GMI: 4/6
GMI-2: 6/9
T2108: 52%
These six stocks on my IBD/MS lists had a green line break-out (GLB) to an ATH on Friday and should be researched. Stocks that have a GLB early in an up-trend may turn out to be true market leaders.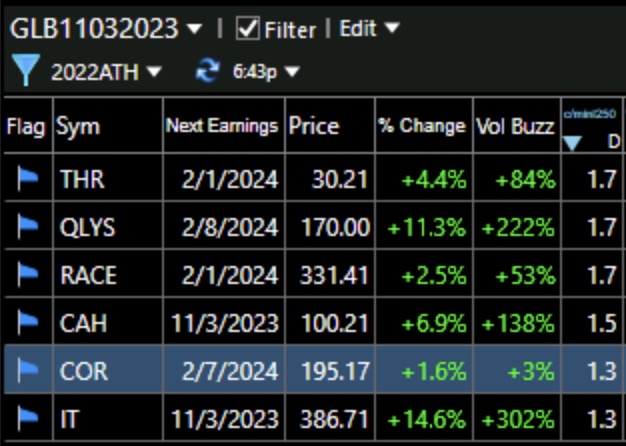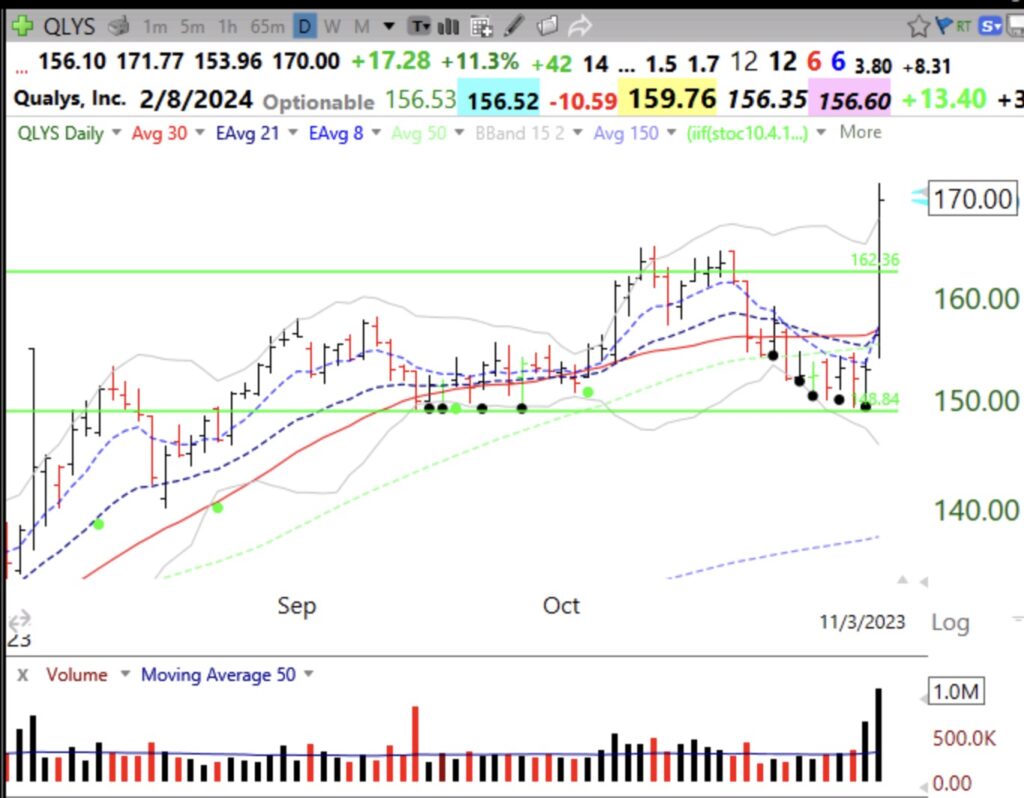 The GMI is now at 4 (of 6) and could turn Green on Monday. QQQ and SPY have closed back above their 10 week averages.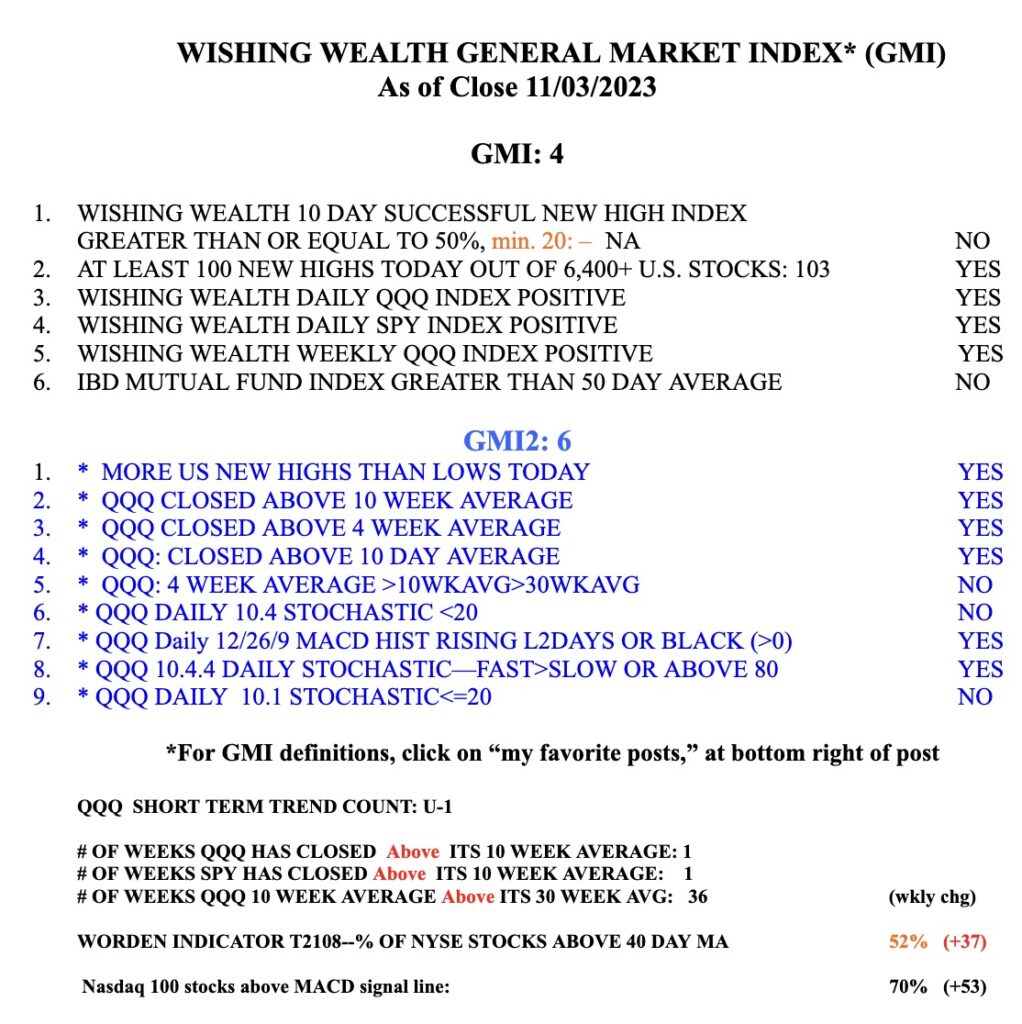 The post Blog Post: Day 1 of new $QQQ short term up-trend; GMI=4 and could turn Green on Monday; 103 US stocks at new highs and 19 at lows; Focusing on stocks at ATH, see list of 6 with a GLB on Friday first appeared on Wishing Wealth Blog.