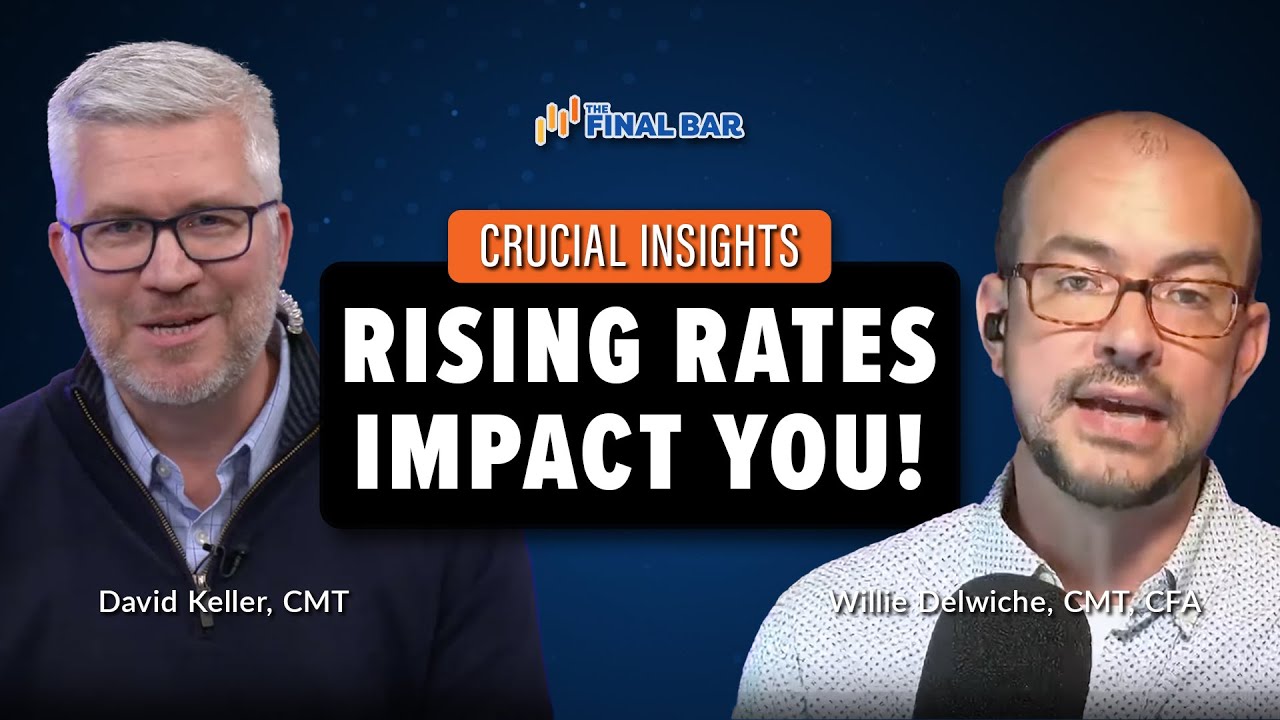 In this edition of StockCharts TV's The Final Bar, guest Willie Delwiche, CMT, CFA of Hi Mount Research outlines the long-term uptrend in interest rates and shares two sectors to focus on given the rising rate environment. Host David Keller, CMT tracks the sharp pullback for semiconductors and breaks down key levels for watch for AAPL and TSLA.
This video originally premiered on September 7, 2023. Watch on our dedicated Final Bar page on StockCharts TV, or click this link to watch on YouTube.
New episodes of The Final Bar premiere every weekday afternoon LIVE at 4pm ET. You can view all previously recorded episodes at this link.