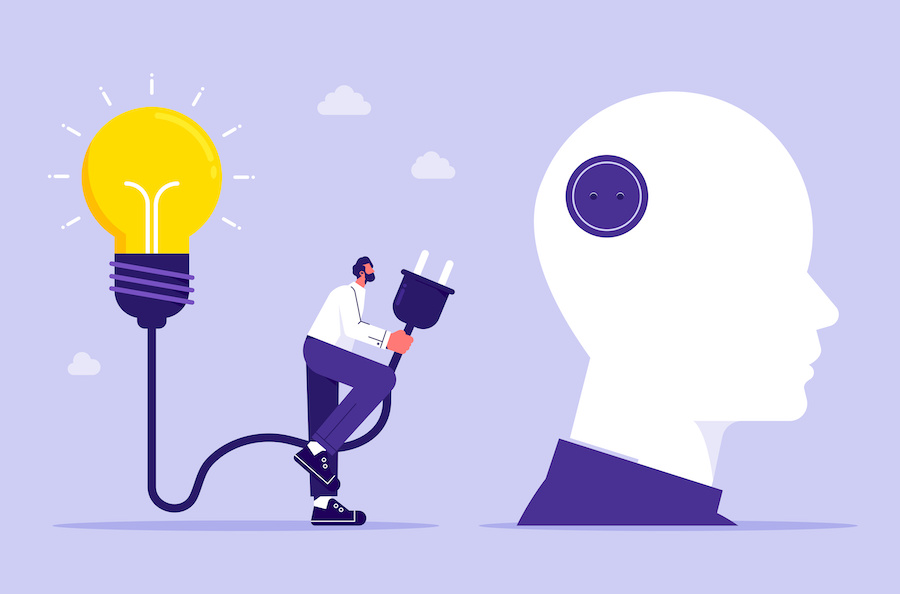 We investors are frequently guilty of hearing only what we want to hear. The justification often being "that doesn't apply to me." Or my other favorite line, "Oh, I don't do that." In my previous blog — a tribute to William J. O'Neil, — I said that in the near future I'd share my specific takeaways from all his seminars I attended and his books I read. I absorbed this material from O'Neil over many decades, and in reviewing my extensive notes, I freely admit to paraphrasing his insights.
As with so many instances in life, O'Neil may have implied one lesson and I inferred something slightly different. Nevertheless, this is my collection of useful investing essentials that all of us need to remember and that all novices must adopt sooner rather than later. Not just for the betterment of our own portfolios, but for the crucial responsibility of passing the investment management baton to the next generation. Without this baton pass, your legacy dies. That may sound brutal, but it's entirely truthful.
1. SUCCESSFUL INVESTING CAN BE LEARNED
This is a fact, and I'll offer you proof. The Market Wizard, Richard Dennis, set out to prove this point by making a wager with his business partner. He won! He proved it could be done to the tune of $175 million. You should read Wikipedia's biography of Dennis. He turned $1,600 into $350 million and then famously taught his system to a small group of investing recruits who he labeled "the Turtles." In five years, his novice Turtle investors produced an aggregate profit of $175 million. The conclusion? Yes, you can learn to be a consistently profitable investor, too. 
2. START EARLY — DON'T PUT OFF INVESTING
In my over 25 years teaching investors, I consistently heard the same regret over and over again, "gosh, if only I had started investing sooner." Be it Buffett, O'Neil or Bogle, they all applaud the magic of compounding and preach the gospel of starting early. You've all seen the seemingly unbelievable numbers. Young people who start investing almost certainly will be able to retire in their fifties. And even for those of you already 50, investing $15,000 annually and letting it grow at a reasonable market rate of 8% will reap a nest egg of $440,000 by the time you're 65. But my God — do the math if you start at 25 years old! I'd present you with the number, but you probably wouldn't believe me. Remember the importance of the baton pass. Teach young people to start investing early. Don't be like 64 year-old Ned, a former student of mine who said he'd just begun doing some financial planning and discovered he could retire by 65 — but only for 45 minutes. Make it happen before you end up like him! Stop waiting for inspiration as all you are doing is feeding your procrastination.
3. THE WORLD'S GREATEST HOBBY WILL REWARD YOU
I began investing as a young man and then continued through my entire career as an entrepreneur. It began as a hobby — albeit a serious hobby. At the time, my assets were managed by a professional firm. When I transitioned to making my hobby a full-time avocation, I had already been a very serious student of investing for many years. Unlike some lazier novice investors who flame out early and quickly ( for some that may be a blessing in disguise) I continued to grow and succeed by bumping, grinding and persevering. If we commit ourselves to do what needs to be done and thereby grow as investors, the market will reward us as long as we're willing to apply ourselves. The University of Wall Street will extract its tuition, but graduation pays immense dividends. It's worth it! Investing Hell is reserved for "middle earth" which is where mediocrity resides. Far too many investors are by their own design sentenced to a life of investing mediocrity. Embrace this wonderful hobby! I believe author and professor Stephen R.Covey puts it nicely. "Sow a thought, and you reap an act; sow an act, and you reap a habit; sow a character, and you reap a destiny." As an investor, growth is an obligation. The alternative is not financially attractive. Make the commitment.
4. THE METHODOLOGY OF POTHOLES
It might seem counterintuitive at first. It's not what a novice investor wants to hear, but you'll have far far more assets in your pocket over the long term if you first focus on what you should NOT do as an investor instead of trying to find the Holy Grail of stock trading methodologies. Once again, take heed of what Buffett and other Marker Wizards have advised. They will tell you that you can indeed outperform the market and actually possess mediocre investing skills — but there's the big if — if you avoid falling into the most common potholes and don't make all the usual mistakes and blunders that investors are prone to do over and over again. The reality is that the Methodology of Potholes will trump the Methodology of Investing, so to speak!
5. SIMPLE BEATS COMPLEX
Many investors have multiple university degrees, high IQs, and very successful careers. Generally, they are cerebral folks who understand complex stuff. That's why they're attracted to the stock markets and investing in the first place. Here's the conundrum — one that I was myself was guilty of initially. Increased complexity is inversely related to profits. Simplicity (within reason) produces profits and clobbers complexity in most instances. Steve Jobs had it absolutely correct when he said, "Simple can be harder than complex: You have to work hard to get your thinking clean to make it simple. But it's worth it in the end because once you get there, you can move mountains." And you have to admit, Steve Jobs moved mountains. You can as well.
Till the next blog then, when I'll present you investing essentials #6 through #10.
Trade well; trade with discipline!
Gatis Roze, MBA, CMT