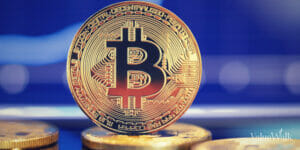 The following are insights from Michael Silberberg, Head of Investor Relations at the crypto hedge fund AltTab Capital, on why the crypto markets crashed today.
Several media outlets, have reported that Cryptocurrency traders suffered $1 billion of losses in liquidations over the past 24 hours, according to Coinglass data, as digital-asset markets suffered one of their worst sell-offs of the year and bitcoin's price fell to a two-month low.
Bitcoin, the largest and original cryptocurrency, tumbled 7% to about $26,900, after earlier in the day dropping close to $25,000, the lowest since June.
Michael is an expert on the crypto markets, and he's asked me to share his views with you on why the crash happened.
So, I've included a comment from him below.  Please feel free to use this, and if you have any questions just let me know.
Michael Silberberg, Head of Investor Relations at AltTab Capital, commented,
"We've been seeing increased Bitcoin futures trading lately. While there has been more open interest on the short side, there has also been accumulation in both directions as the market moved sideways in thin liquidity. This means many traders were betting on Bitcoin's price movement."
"Then when the price dropped below a critical level, it triggered a wave of long-position liquidations. Traders betting on a price increase were forced to sell at a loss to avoid full liquidation due to insufficient margin. This snowballed as continuous selling drove the price down further, causing more longs to liquidate. Despite this drop, we still saw new inflows over the past week as long-term investors, like ourselves, saw discounted prices as an opportunity to accumulate more Bitcoin."