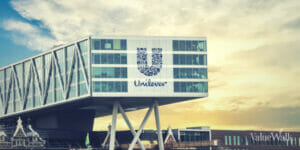 What's New In Activism – Peltz Welcomes New Unilever CEO
Unilever plc (NYSE:UL) named the head of a Dutch dairy cooperative as its next CEO in a move applauded by Trian Partners' Nelson Peltz, who joined the consumer goods giant's board last year in the aftermath of a failed 50-billion-pound ($61 million) deal.
Hein Schumacher, who runs Royal FrieslandCampina and already sits on Unilever's board, is set to take the helm as CEO in July, the company said in a January 30 statement.
Q4 2022 hedge fund letters, conferences and more
Schumacher succeeds Alan Jope, who in September announced his retirement after drawing criticism from shareholders disgruntled with his failed efforts to buy GlaxoSmithKline's consumer health arm.
Billionaire investor Peltz, who is said to have been actively engaged in the CEO search process, welcomed Schumacher. "I strongly support Hein [Schumacher] as our new CEO and look forward to working closely with him to drive significant sustainable stakeholder value," Peltz said in a statement, according to media outlets.
Activism chart of the week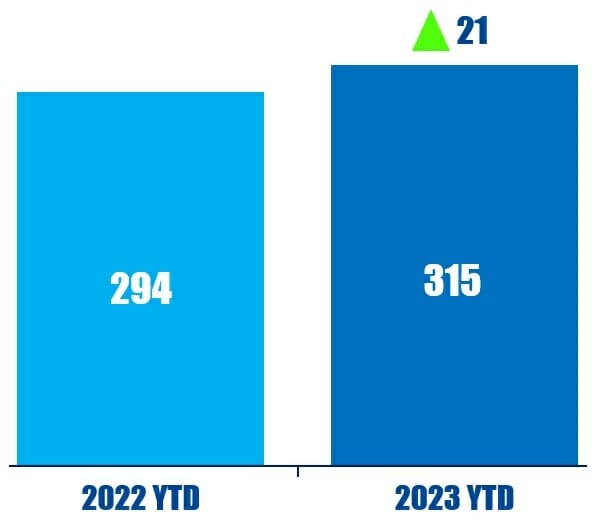 In the 12 months ending January 26, 2023, globally, 315 companies were subjected to appoint personnel-related demands. That is compared to 294 in the 12 months ending January 26, 2022.
Source: Insightia | Activism
What's New In Proxy Voting – NYC Comptroller Seeks Emission Reporting
A group of institutional investors led by New York City Comptroller Brad Lander co-filed a series of shareholder proposals asking banks in the U.S. and Canada to disclose absolute greenhouse gas (GHG) emissions targets for 2030.
In a January 24 announcement, Lander said that he, along with the New York City Employees' Retirement System, the Teachers' Retirement System, and the Board of Education Retirement System, filed proposals at Bank of America, Goldman Sachs, JPMorgan Chase, and Royal Bank of Canada.
The proposals call for an absolute reduction target aligned with a science-based net-zero emissions pathway.
"Shareholders applauded these banks when they set net-zero goals – but it can't be all talk. We expect them to take the steps needed now to reduce emissions on the timeline to which they have committed," Lander said.
Voting chart of the week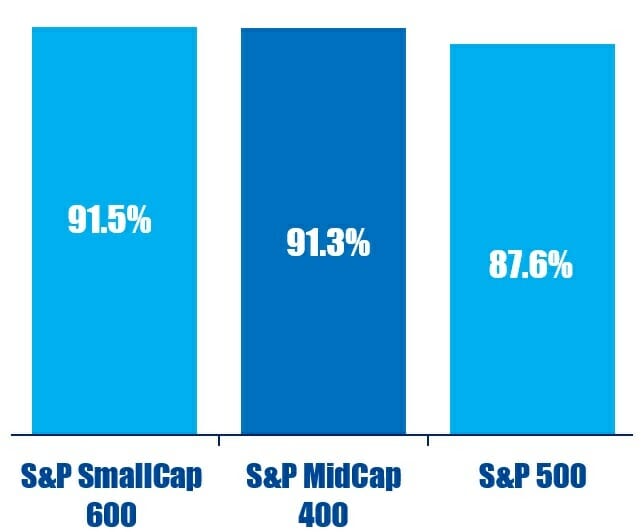 In 2022, smaller U.S.-indexed companies received more support for their advisory pay votes than their larger counterparts. Average "say on pay" support in the S&P SmallCap 600 was 91.5%, compared to 91.3% in the S&P MidCap 400, and 87.6% in the S&P 500.
Source: Insightia | Voting
What's New In Activist Shorts – Hindenburg Ready To Fight Adani
Hindenburg Research said it is ready to fight Adani in court should the Indian conglomerate file suit over the firm'' recent short report alleging widespread fraud.
Last Thursday, Adani put out a new statement rebuking Hindenburg's short report, calling it "maliciously mischievous" and "unresearched" and saying that the group was evaluating potential legal action against the short outfit.
Hindenburg responded in a tweet, calling out Adani for making threats instead of addressing any of the "substantive" issues raised in the short report. Hindenburg hit out at Adani's characterization of its work as "unresearched," pointing out that the report stretches to 106 pages and includes 720 citations.
Earlier last week, Hindenburg accused the group led by India's richest man, Gautam Adani, of "brazen" market manipulation and accounting fraud. The report speaks of a web of Adani-family controlled offshore shell entities in tax havens used to facilitate corruption, money laundering, and taxpayer theft.
Shorts chart of the week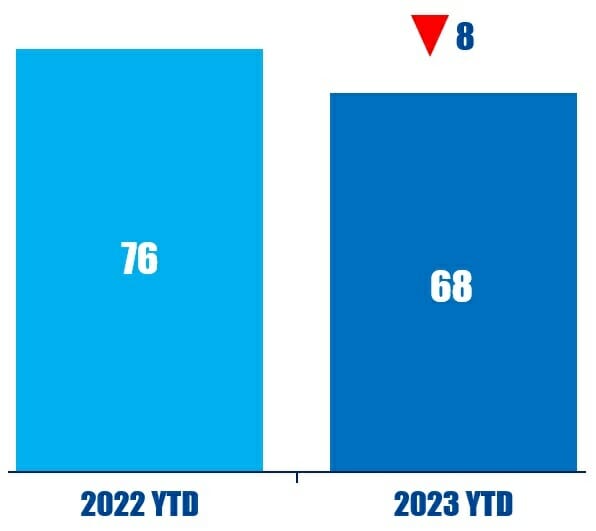 In the 12 months ending January 27, 2023, 68 U.S.-based companies were subjected to a public activist short campaign. That is down from 76 in the in the 12 months ending January 27, 2022.
Source: Insightia | Activist Shorts
Quote Of The Week
This week's quote comes from Florida's Department of Financial Services CFO Jimmy Patronis as he issued a directive barring asset managers within the state's deferred compensation program from investing their client's money in financial products with ESG standards. Read our coverage here.
"No doubt, many participants are just trying to save a little more for retirement and have no idea that some of their compensation may be router to funds that are more focused on left-wing politics that returns." – Jimmy Patronis