Where do you plan to dine out this Veterans Day? If you're in the mood for some mouthwatering seafood and wondering whether the lobster restaurateur will be offering any promotions, you're in luck.
This Veterans Day, Red Lobster will be offering a free appetizer or dessert to veterans and active military personnel.
Red Lobster rejoins the ranks of restaurants offering Veterans Day discounts this year, as a way of expressing gratitude to our servicemen and servicewomen.
While most locations will be participating, you should call ahead to make sure your local Red Lobster is one of them. You'll additionally want to make sure you have the right identification, date, and time to enjoy your appetizer or dessert.
To take advantage of this free deal, these are a few considerations to keep in mind.
How Red Lobster Honors Veterans Year-Round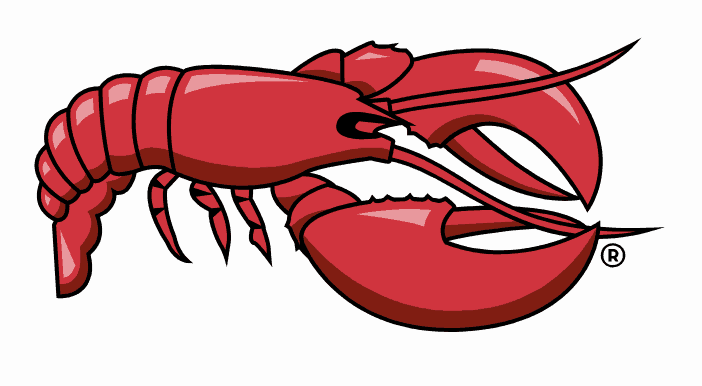 As a way of saying thanks for their service, Red Lobster's Military Monday provides a 10% discount for active-duty military personnel every Monday. This discount is applied to the bill amount, excluding the following:
Alcohol charges
Applicable taxes
Gift cards
Gratuity
You don't need a coupon or offer code to get this discount. Further, the Military Monday discount cannot be combined with any other discount or coupon. All you need is valid proof of military service.
Please note that this deal, like Red Lobster's Veterans Day offer, is only available at select participating Red Lobster locations in the United States. You can check all of Red Lobster's locations here.
To be sure, call your local Red Lobster before you hit the road for lunch or dinner. This way, you can also be aware of any other specifications required by the restaurant.
For instance, some restaurants may offer a discount at select times (either only at lunch or only at dinner). By calling earlier, you can have all the necessary information and confirmation of the discount.
When calculating a percentage of your meal's total cost, ensure you take into account the full price of the discounted meal. This way the server is always tipped a fair amount.
What Do You Need to Take with You?
The discount requires you to show a valid military ID that proves you are a member of the Department of Defense or armed services. It must be issued by the United States Department of Defense. The primary type of military ID (for active duty members) is the Common Access Card (CAC).
Here are a few commonly accepted proofs of military service:
Veterans Service Organization Card
Also, note that wearing your uniform is an easy way of identification (if your service permits). Not all restaurants are guaranteed to accept a uniform on its own as proof of identification, but some do. Again, you can call ahead to double-check.
Red Lobster's Veterans Day Deal – 2022
So what does Red Lobster's Veterans Day deal entail?
Red Lobster is offering a Veterans Day deal of one free appetizer or dessert to all veterans and active military personnel on November 11th.
One of the notable features of Red Lobster's Veterans Day deal is that it requires no other purchases, meaning you can drop in for an appetizer or dessert without feeling obligated to order a full meal if you don't want to.
In a moment we'll take a look at the items up for order on this year's special menu. More info.
When Can Veterans Get This Offer?
The Red Lobster Veterans Day deal is only guaranteed to be valid on Veterans Day. This means veterans may only be able to order from the free appetizer and dessert menu on November 11th.
Check with your local Red Lobster location regarding the day on which the deal is offered to ensure you don't miss it.
Who's Eligible?
The Veterans Day offer is available to many service members. Members who have been discharged under "honorable conditions" or due to service-connected disability also qualify as veterans.
Aside from this, Red Lobster also shows gratitude to the active-duty members of the military. Be sure to bring proper proof of service as listed above to make sure you get your free appetizer or dessert.
Guests, family members and other customers accompanying you cannot avail of this offer and will need to pay full price for their appetizer or dessert.
Red Lobster's Veterans Day Special Menu 
This year's Veterans Day special menu included the following appetizers and desserts:
Appetizers:
Lobster and Langostino Pizza
Seafood-Stuffed Mushrooms
Parrot Isle Jumbo Coconut Shrimp
Langostino Lobster-Artichoke-and-Seafood Dip
Crab-Stuffed Shrimp Rangoon
Signature Jumbo Shrimp Cocktail
Mozzarella Cheesesticks
White Wine and Roasted-Garlic Mussels
Desserts:
Vanilla Bean Cheesecake

Key Lime Pie

Brownie Overboard
Enjoy Your Veterans Day Discounts
Red Lobster's free appetizers and desserts could make a great addition to your Veterans Day this year. On this momentous day of remembrance, take time to enjoy some of the free meals, appetizers, and desserts offered to you.
In addition to dining out, you can benefit from a number of Veterans Day retail deals, as well as visiting attractions and attending events at a discounted rate.
You can also check out our military discounts page to stay in the loop on all the deals available to you for the rest of the year. These lists are updated regularly as businesses release more information about their discounts.
Do your research, grab your ID, and join your favorite businesses to celebrate you and your fellow servicemen and servicewomen's courage and sacrifice.