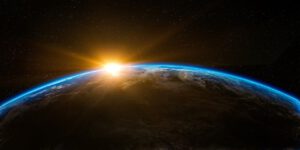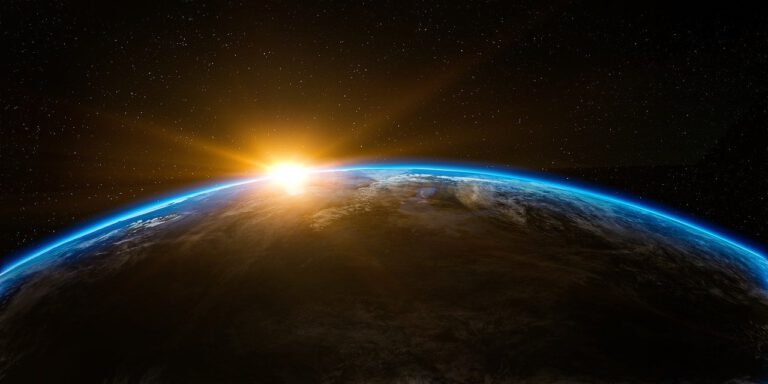 Today, the Seraphim Space team – the world's first listed investment fund focused on SpaceTech that invests in early and growth stage privately financed SpaceTech businesses that have the potential to dominate globally and that are category leaders with first-mover advantages in areas such as climate, communications, mobility and cyber security – has released its 2023 predictions for the Space Sector.
Q4 2022 hedge fund letters, conferences and more
2023 SpaceTech Predictions
Cell Phone Connectivity From Space
Multiple players in the industry have recently set their sights on direct-to-mobile connectivity from space.
While still a very early market with limited existing capabilities, companies such as Apple Inc (NASDAQ:AAPL) and T-Mobile Us Inc (NASDAQ:TMUS), Globalstar, Inc. (NYSEAMERICAN:GSAT) and SpaceX, AST SpaceMobile Inc (NASDAQ:ASTS) and Lynk Global are targeting this area as the next big thing in satellite connectivity, with multiple MNOs already on board even before some of the first operational spacecraft have been launched.
Apple has partnered with Globalstar to provide SOS connectivity with the new iPhone 14 launched in 2022, and T-Mobile is planning to begin LEO connectivity in 2023 through SpaceX, which recently filed an application with the US FCC to include direct-to-cellular capabilities in their Gen 2 Starlink satellites.
Amazon.com, Inc. (NASDAQ:AMZN) is also set to launch its first batch of LEO satellites for Project Kuiper. Most of these early projects will not provide high-speed broadband from space but rather low-bandwidth connectivity suitable for emergency calls and texts.
Seraphim portfolio company AST believe they can provide 5G connectivity from space. All of this is to address the currently underserved population around the world which does not live within reach of traditional cell tower networks – including 20% of the US population.
Commercialisation Of The Moon Begins In Earnest
Extensive government and commercial efforts are currently underway to head "back to the Moon" decades after the Apollo program finished in 1972. This has been kicked off by NASA's Artemis program, which saw the Artemis 1 mission successfully completed on 11 December 2022 with the splashdown of the Orion capsule which spent almost a month in space travelling around the Moon.
At almost the same time, the first fully-privately-funded lunar mission was launched by SpaceX for Japanese company iSpace, which is taking a fuel-efficient trip to the Moon and is due to arrive in about three months. This would be the first fully commercial mission to land on the Moon and would also be a milestone in the cooperation between Japan and the US in space.
Other commercial companies such as Intuitive Machines and Astrobotic are also targeting Moon landings. With the first commercial companies headed moonward alongside national efforts, we expect 2023 to be a breakthrough year for the cislunar ecosystem
Trio Of Drivers Underpin Revenue Growth
Defence, Cyber and Climate will deliver strong tailwinds for space domain revenues in 2023. Record growth in defence budgets driven by the war in Ukraine and rising geopolitical tensions will be a driver of revenue growth for space in 2023.
Governments increasing desire for sovereign capability from space assets will lead to some huge orders in the sector. As Cyber is another tool in the geopolitical toolbox satellite resilience against attack is a priority.
A growing reliance on datasets generated in orbit means the security demands for the data flow from the satellite through to the cloud and ground stations are growing exponentially. We see 2023 as the year when the industry embraces quantum capabilities.
Finally, the link between space and climate is now clearer than ever as novel datasets collected from space help to unlock previously hidden insights about the Earth's surface and atmosphere, which feed into climate change models. We have seen investment in these types of start-ups growing steadily over the past few years and expect this trend to accelerate in 2023.
Record Year For New Space Agencies To Be Created
While certain countries have had space agencies for decades – for example, the US, UK, Japan, China, India and Russia, many more have been set up in recent years. In the past decade alone, new space agencies have been set up in various countries including Azerbaijan, Costa Rica, UAE, Portugal, and New Zealand.
2021 saw four new space agencies created, and geographies, which have recently announced plans to form a space agency in 2023 include Croatia, Iceland, Oman, Yemen, Singapore and a combined African Space Agency. With these emerging global space agencies will come greater cooperation in space and greater progress towards in-space and cislunar activities.
In Defiance Of Recent Funding Trends, The Largest (Private) Investments Will Occur In 2023
Despite the backdrop of greater economic uncertainty, raising interest rates, soaring inflation and recession we believe new records will be established in SpaceTech in terms of giant commercial projects being funded.
Whilst the 2nd half of 2022 saw growth staged funding rounds reduced and postponed due to economic uncertainty, we believe several megarounds will close in 2023, producing another overall record year.
SpaceX Becomes A Competitor To All
SpaceX, famous for driving down the cost of launch and kickstarting the NewSpace phenomenon, SpaceX has been expanding beyond its initial beachhead launch market. With nearly 3,500 satellites Starlink constellation SpaceX is increasingly diversifying its Space offerings moving ever closer to being a fully integrated space services provider.
In December 2022, SpaceX revealed another new business line called Starshield, providing EO capabilities for US Government agencies. Ultimately in the coming year, this may be one of the forces driving consolidation within the SpaceTech ecosystem.
Regulation Drives In-Orbit Services Market
Space sustainability has risen to priority number one for agencies and regulators globally. Whilst 2022 saw the FCC reducing the timeframes for satellite operators to de-orbit their satellites post-mission completion from 25 years to just five years, we expect to see regulators implementing further restrictions in 2023 through launch licencing.
This is great news for the growing list of companies offering debris removal, life extension and in-orbit servicing and refuelling.