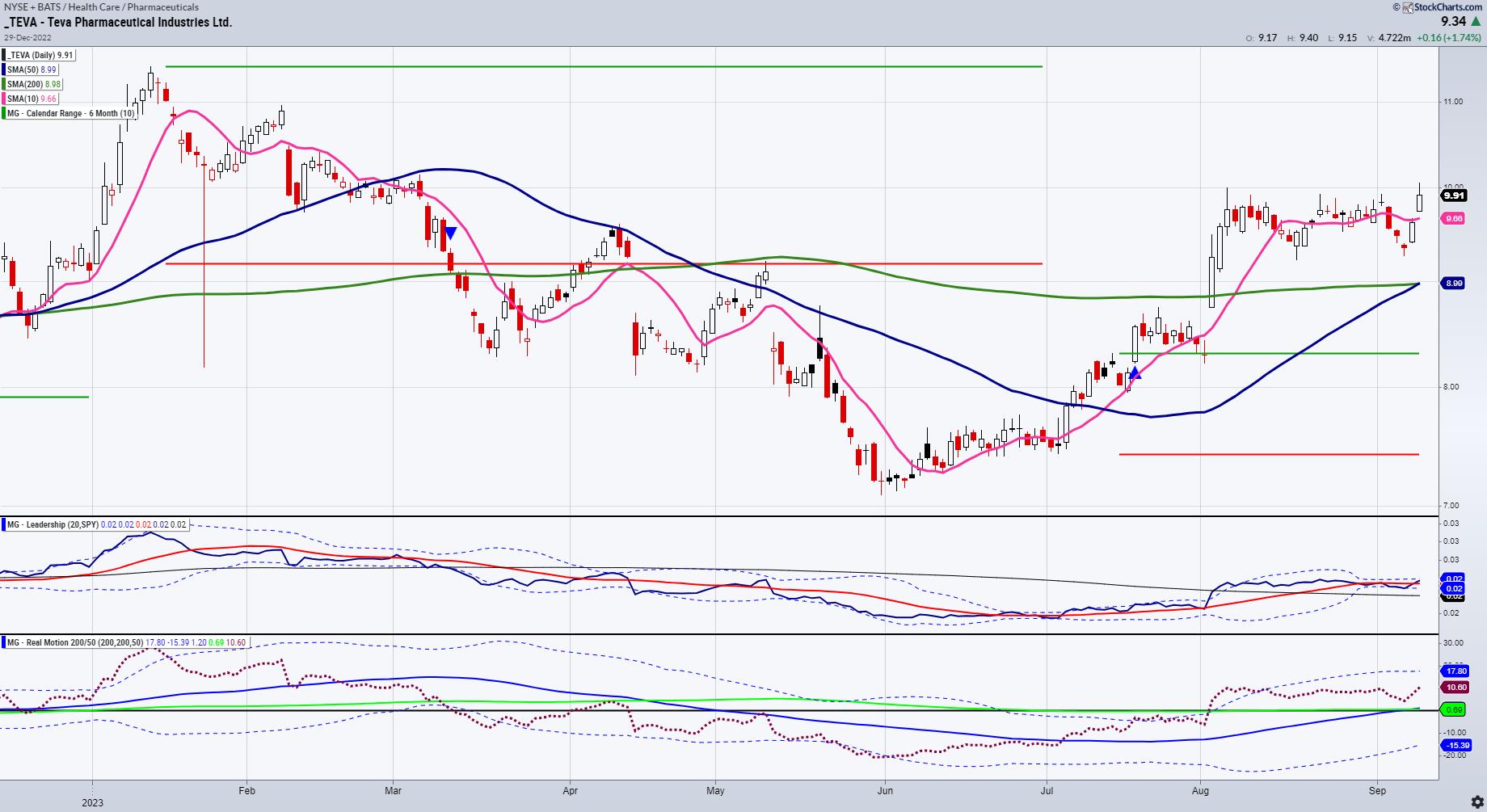 Every week, I am invited on Business First AM with Angela Miles to discuss the market and give a stock pick. This week, I covered TEVA, a stock I have talked about a few times and one, full disclosure, we are positioned in.
First, about the company:
Teva Pharmaceuticals is an international pharmaceutical company headquartered in Israel. Founded in 1901, Teva is one of the world's largest generic drug manufacturers. The company specializes in the development, production, and marketing of a wide range of generic and specialty pharmaceutical products.
Teva's generic drugs are typically less expensive alternatives to brand-name medications, which can help make healthcare more affordable for patients and healthcare systems. In addition to generics, Teva also develops and manufactures specialty pharmaceuticals, including drugs for conditions such as multiple sclerosis, respiratory diseases, and central nervous system disorders.
Challenges legally resolved:
The company has faced its share of challenges and controversies, including legal disputes related to generic drug pricing and allegations of anticompetitive behavior. However, one big development occurred when TEVA reached a deferred prosecution agreement (DPA) with the U.S. Department of Justice (DOJ) to settle the criminal price-fixing charges brought against Teva in 2020. Teva will pay a fine of $225 million over five years, with $22.5 million due each year from 2024 through 2027, and $135 million due in 2028.
The bad news is that this will impact on their bottom line. The good news is that the case is settled and done with.
The chart is fascinating. The resistance at 10.00 is clear on the daily chart. TEVA is one of the few instruments that has handily cleared its July 6-month calendar range high (green horizontal line). The 50-day moving average is about to cross or golden cross the 200-DMA and enter a bullish phase.
Since the earnings gap early August, price has consolidated. Our Leadership indicator shows TEVA beginning to outperform the SPY. Our Real Motion indicator, already in a bullish phase, is not quite at the early August high in momentum, so that is why we are waiting for a clearance of the price resistance at 10.00.
This is for educational purposes only. Trading comes with risk.
---
For more detailed trading information about our blended models, tools and trader education courses, contact Rob Quinn, our Chief Strategy Consultant, to learn more.
If you find it difficult to execute the MarketGauge strategies or would like to explore how we can do it for you, please email Ben Scheibe at Benny@MGAMLLC.com.

"I grew my money tree and so can you!" – Mish Schneider
Get your copy of Plant Your Money Tree: A Guide to Growing Your Wealth and a special bonus here.
Follow Mish on Twitter @marketminute for stock picks and more. Follow Mish on Instagram (mishschneider) for daily morning videos. To see updated media clips, click here.
---
Mish chats about sugar, geopolitics, social unrest and inflation in this video from CNBC Asia.
Mish talks inflation that could lead to recession on Singapore Breakfast Radio.
"It seems like everybody is cutting back their [oil] production to keep prices higher," Mish says in this video from CMC Markets. She kicks off her commodities roundup with a look at US oil benchmark West Texas Intermediate (WTI) before moving on to natural gas and gold.
Mish talks her "Worst, Best, and Next" trades in this video from Business First AM.
---
Coming Up:
September 12: BNN Bloomberg & Charting Forward, StockCharts TV & Making Money with Charles Payne, Fox Business
September 13: Investing with IBD podcast & Futures Edge podcast with Bob Iaccino
October 29-31: The Money Show
---
ETF Summary
S&P 500 (SPY): 440 support, 458 resistance.
Russell 2000 (IWM) 185 pivotal.
Dow (DIA): 347 pivotal.
Nasdaq (QQQ): 363 support, and over 375 looks better.
Regional Banks (KRE): Another modern family member struggling here under 44.
Semiconductors (SMH): 150-161 range to watch.
Transportation (IYT): Needs to get back over 247 to look healthier.
Biotechnology (IBB): Compression between 124-130.
Retail (XRT): 62.90 the July calendar range low broke down-along with IYT-2 negative signs.
Mish Schneider
MarketGauge.com
Director of Trading Research and Education