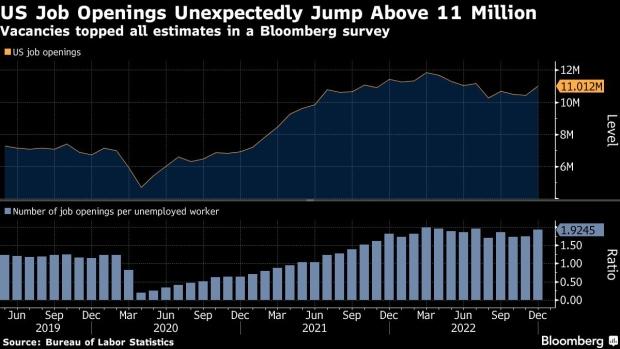 By the time you read this, the buzz of what the Fed did and Powell's presser will be over… at least for the day.
We will not repeat the obvious.
What we are way more focused on is the underlying reasons that the Fed, unless they are willing to goose rates to over 8%, will have little impact on the upcoming Commodities super-cycle and the uniquely undefinable labor market, which is already leading to demand for higher wages and employers being forced to keep the staff they already have. In other words, yet another indication of the continued robustness of the labor market and dilemma for the FED.
JOLTS: Useless Indicator or Harbinger of More Inflation? 
The Job Openings and Labor Turnover Survey (JOLTS) program produces data on job openings, hires, and separations.
Here is the part we find most fascinating and most difficult for the Central Bank to reconcile. The largest increase in job openings is in the services area-hotels and restaurants. 1.74 million positions have been posted. Plus, in the UK and in France, workers are striking. They do not want to work for pay raises of 3% when inflation is at 10%. Then add that many companies are posting huge profits and stock buybacks (although by half of what that has been over the last decade).
How far can people be pushed?
What the JOLTS report tells us is that, regardless of the Fed and ECBs fight against inflation while trying not to spiral economies into recession, there is a bigger battle. Social upheaval, rising food prices, wages not keeping up. With JOLTS up, corporate layoffs continue. FedEx as the latest example.
Sounds pretty inflationary, no?
Regardless, we will continue to watch what our market indicators (Big View) tell us about market breadth. We are particularly interested in the dollar (collapsing) and the performance of gold (cleared $1950). We also have keen eyes on the ratio between the high-yield bonds and long bonds, now flashing more of a risk-off scenario in spite of the recent rally in the indices.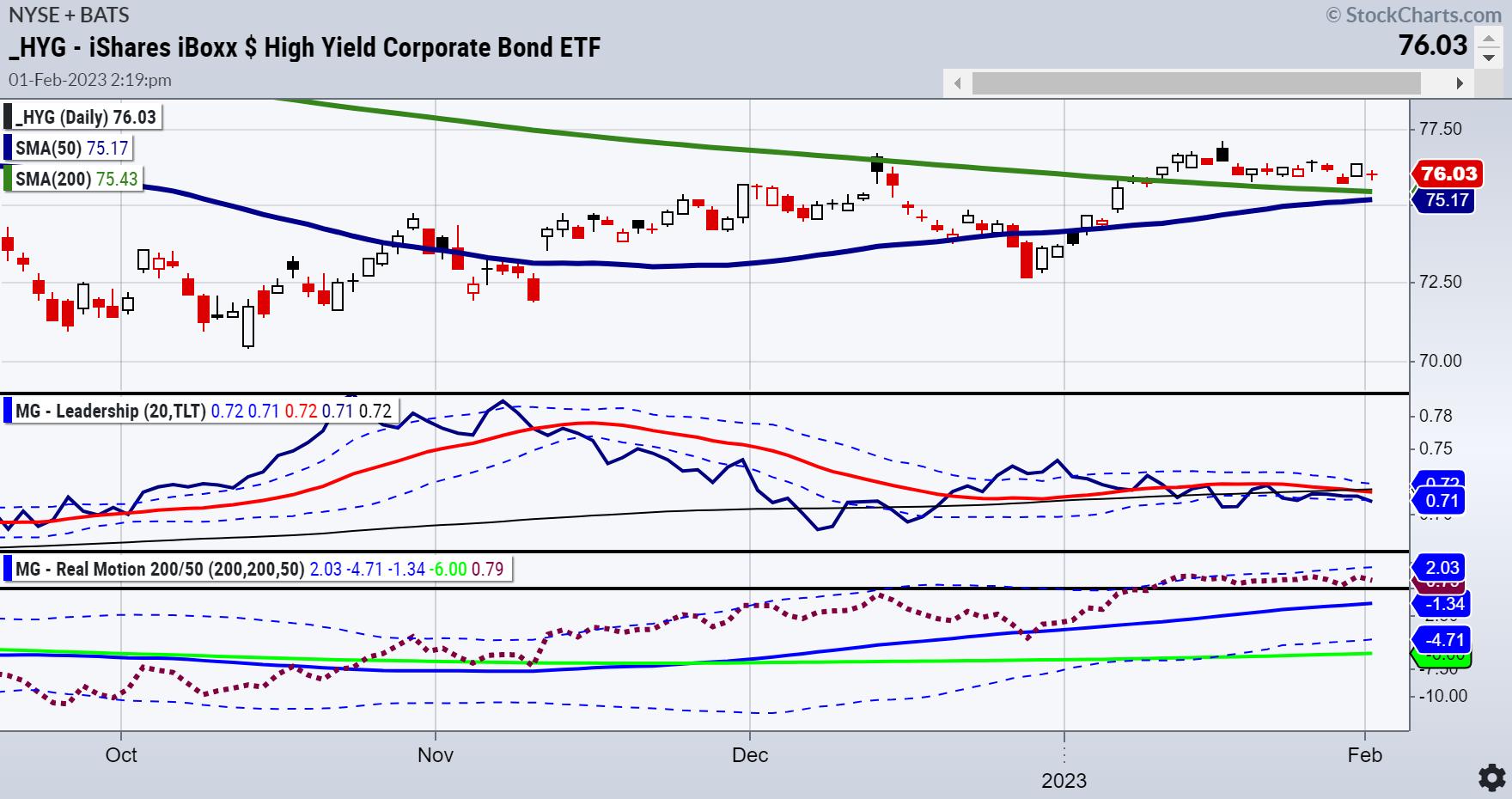 For more detailed trading information about our blended models, tools and trader education courses, contact Rob Quinn, our Chief Strategy Consultant, to learn more.
You don't want to miss Mish's 2023 Market Outlook, E-available now!
Click here if you'd like a complimentary copy of Mish's 2023 Market Outlook E-Book in your inbox.
"I grew my money tree and so can you!" – Mish Schneider
Get your copy of Plant Your Money Tree: A Guide to Growing Your Wealth and a special bonus here.
---
Follow Mish on Twitter @marketminute for stock picks and more. Follow Mish on Instagram (mishschneider) for daily morning videos. To see updated media clips, click here.
Mish in the Media
Mish shares her views on how to approach the earnings announcements of Apple, Amazon, and Alphabet, and gives her technical outlook on how the earnings results could impact the S&P 500 and Nasdaq 100 in this appearance on CMC Markets.
Listen to Mish on Chuck Jaffe's Money Life, beginning around the 27-minute mark.
Kristin and Mish discuss whether or not the market has run out of good news in this appearance on Cheddar TV.
Harry Melandri and Mish discuss inflation, the Federal Reserve, and all the sparkplugs that could ignite on Real Vision.
Jon and Mish discuss how the market (still rangebound) is counting on a dovish Fed in this appearance on BNN Bloomberg.
Mish discusses price and what indices must do now in this appearance on Making Money with Charles Payne.
In this appearance on TheStreet.com, Mish and JD Durkin discuss the latest market earnings, data, inflation, the Fed and where to put your money.
In this appearance on CMC Markets, Mish digs into her favourite commodity trades for the week and gives her technical take on where the trading opportunities for Gold, oil, copper, silver and sugar are.
---
ETF Summary
S&P 500 (SPY): Still looking for the December highs; 410.49 to clear, with target 420
Russell 2000 (IWM): 190 now support and 202 major resistance.
Dow (DIA): 343.50 resistance and the 6-month calendar range high.
Nasdaq (QQQ): 300 is now the pivotal area.
Regional banks (KRE): 64.00 resistance.
Semiconductors (SMH): Haven't written "Sister Semi's on a tear" for a while now.
Transportation (IYT): Also strong, so these are good signs–234.74 December highs to hold.
Biotechnology (IBB): Multiple timeframes count, and this has failed the 23-month MA so far
Retail (XRT): If you love the modern family, then clearly they point to a happy time unless the inverted yield curve troubles them soon. 69 support, 72 pivotal.
Mish Schneider
MarketGauge.com
Director of Trading Research and Education