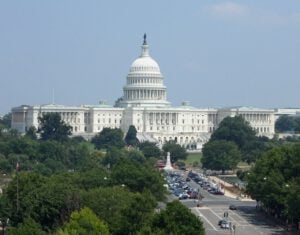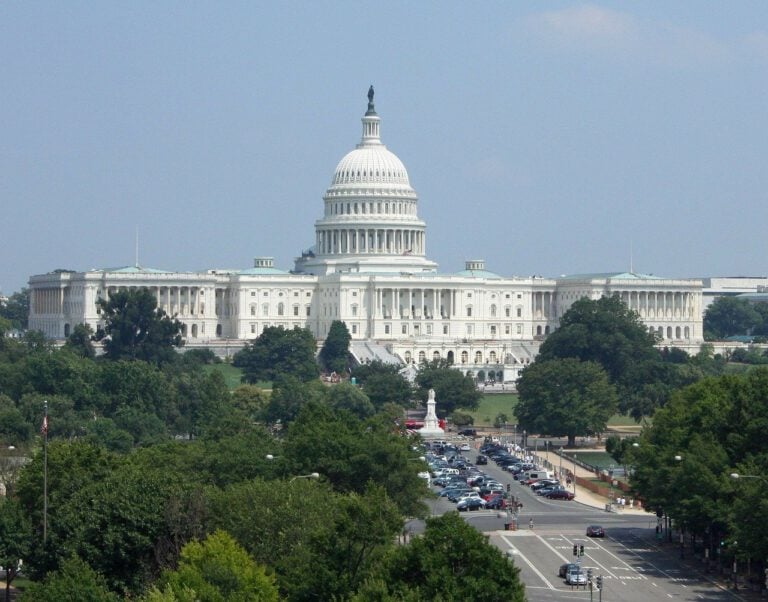 Today's the day we've all been waiting for, when the Republican-controlled House of Representatives will select a new speaker – or not. With the Republicans now in control, they will finally rid themselves of the Wicked Witch of the West, Nancy Pelosi, and replace her with someone from within their own ranks – or perhaps instead, with some highly qualified individual who is not even a House member.
Q3 2022 hedge fund letters, conferences and more
The only problem is that the Republicans have just a razor-thin majority, and Representative Kevin McCarthy — who has served as their Minority Leader these last four years — has been having just the dickens of a time rounding up enough votes. In fact, if just four Republican representatives were to vote against him, McCarthy would not be elected Speaker.
Ten Ways To Resolve The House Speaker Stalemate
So, how can we resolve this dilemma? I'd like to suggest ten possible solutions. But just the first three would make McCarthy Speaker of the House.
Find four or five far right-wing Democratic Representatives willing to vote for McCarthy. What would they get in exchange? The chairmanship of a prestigious committee or subcommittee? A shitload of money for their home district? Or maybe even an under-the-table financial payoff.
Find four or five malleable Republicans to join with all the Democrats to elect McCarthy as House Speaker. Would he agree to desert his party just to become Speaker? You tell me!
A variant of this arrangement would be to have McCarthy serve as Speaker for just one year, and then be replaced by a Democrat in 2024.
Another Republican-Democratic deal which could result in the selection of a highly respected individual not affiliated with either party. Perhaps a very successful football coach or an unbiased news commentator such as Tucker Carlson. That possibility exists because there's nothing in our Constitution stipulating that the Speaker of the House needs to be a member of the House.
Over the past two years, there has been a lot of talk about selecting former president Donald Trump as Speaker of the House. But it would be unfair to ask him to do this at a time when his plate is so full — not just running for president, but also trying to stay out of jail and peddling ninety-nine-dollar personalized electronic trading cards.
How about America's Mayor, Rudy Guiliani? Isn't he owed something? Trump never paid him for all his labors as the president's personal lawyer. He didn't even make Rudy his attorney general. But when House Speaker, Rudy will often knock on his desk and call out, "Drinks are on the House!" He might become the most popular speaker in history.
Another highly deserving candidate is Alex Jones — perhaps our nation's most prominent conspiracy theorist. And yet, when he exposed the inconvenient fact that the Sandy Hook, Connecticut. massacre of twenty first-graders never happened, he was actually sued by the parents of these children and ordered to pay almost one billion dollars in damages. If nothing else, he'll surely add a bit of class to the House.
My next pick is a man so eminently qualified, I'll mention just a few of his attributes. Hershel Walker is the greatest football player to come out of Georgia — a man who performed an academic feat they said was impossible – graduating first in his class at the University of Georgia, despite having dropped out of college two years before his class graduated. Surely, he would lend more than a touch of class to the House by holding debates on the relative merits of werewolves and vampires.
OK, we need to get serious and pick a Speaker from among the members of the House. I think Lauren Boebert would certainly shake things up. Instead of wielding a gavel, she could just quick draw on anyone whom she deemed out of order.
I've saved my own top choice for last. Although virtually no one had ever heard of this guy until a few weeks ago, George Santos, a newly elected Congressman from the North Shore of Long Island, has exemplified the ideals most admired in today's Republican Party – lying not just about his academic credentials, business experience, personal wealth, religion and his ancestry, but perhaps just about everything else in his life as well. Even his political idol, Donald Trump — who also has an unusual relationship with the truth – could take a few lessons from young Mr. Santos.
We may not know for some time who will eventually become our new House Speaker. So, in the meanwhile, keep your eye on this list.