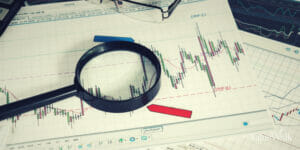 In his Daily Market Notes report to investors, Louis Navellier wrote:
Market Bounce
Market bounces on soft Employment Cost Index.
Stocks were well in the red pre-opening but turned around when the Employment Cost Index for 4Q'22 came in slightly light; 1.0% vs the 1.0% forecast, the lowest since 4Q'21. Anything that reflects softer inflation is a positive for equities as it supports the theory that the Fed can slow interest rate increases and in fact start cutting rates sooner rather than later.
Q4 2022 hedge fund letters, conferences and more
Other economic data was also supportive, with 4Q'22 Employment wages up 1.0%, the lowest since 2Q'21, as were Employment Benefits at 0.8%. Also reported was Conference Board Consumer Confidence, a leading indicator of consumer spending, which came in light at 107.1 vs the 109.0 forecast.
No 50bps Surprise
After the first hour of trading, all the major indexes are in the green, though not recovering fully from yesterday's pullback, but still positive for the last week. The VIX remains below 20. Gold is also flat for the week and crude oil is lower. Bond yields are basically flat, though the 2-year is down 3 basis points, reflecting less concerns that the Fed may surprise with a 50bps increase tomorrow.
Top Lines In Good Shape
On the earnings front, noticeable results include Caterpillar (NYSE:CAT) with a beat on the top and a miss on the bottom; the stock is down 4.5% but up 4.4% YTD. Exxon Mobil (NYSE:XOM) had a miss on the top and a beat on the bottom; the stock is up 1.6% and up 8.3% YTD. General Motors (NYSE:GM) had solid beats top and bottom; the stock is up 7.7% and up 15.5% YTD.
McDonald's (NYSE:MCD) had beats top and bottom; the shares are down 2.7% and flat YTD on concerns about magin pressure. Spotify (NYSE:SPOT) had misses top and bottom but had strong user growth; the shares are up 7.0% and up 31% YTD. United Parcel (NYSE:UPS) had a miss on the top but a beat on the bottom; share are 3.4% and up 4.3% YTD.
Of note is that out of 144 S&P companies that have reported so far 65% have beat their revenue forecasts, above the 62% historic average, while the beat has been only 0.6% vs the 2.5% beat historical average.
Top line appears in good shape, aided a lot by price increases, while profit margins are less certain due to cost increases. Tomorrow we'll get Meta (NASDAQ:META) after then close and on Thursday Apple (NASDAQ:AAPL), Alphabet (NASDAQ:GOOGL), and Amazon (NASDAQ:AMZN).
As the day goes on, stocks are grinding higher while we wait for the very important Fed increase tomorrow.
Coffee Beans
Several zoos are offering the opportunity to name a cockroach as a Valentine's gift. Couples are naming roaches after their significant others, or in some cases after their exes. The Bronx Zoo in New York is offering Valentine's roach packages ranging from $15 to $75. Source: UPI. See the full story here.