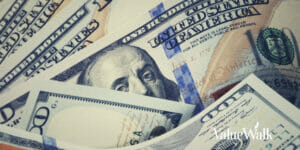 Coloradans could soon get some tax rebates and credits to help them battle winter costs. Qualifying Coloradans can now apply for the PTC rebate from Colorado, according to Gov. Jared Polis' office. The "PTC" rebate stands for Property Tax, Rent, Heat Rebate.
PTC Rebate From Colorado: How To Apply
On Monday, the Polis Administration announced that the Property Tax, Rent, Heat (PTC) Rebate is now available to qualifying Coloradans. Eligible residents can get up to $1,044 a year in PTC rebate from Colorado. The rebate amount depends on the income of the applicants.
Q4 2022 hedge fund letters, conferences and more
Those eligible for the PTC rebate from Colorado, include seniors, those with disabilities, and individuals with income below $16,925 (the threshold income for married couples is $22,858).
"This money-saving opportunity is one of over 100 ways we are continuing to save Coloradans money," Gov. Polis said in a news release.
The primary objective of the PTC rebate is to provide supplemental income to beneficiaries for the expenses of heat, rent, and property taxes. The PTC rebate could offer about $7 million in relief this year, as per the information from Polis' office.
Those who have filed for the PTC Rebate from Colorado within the last two years can file online for free. If you are filing for the rebate for the first time, then you need to download the application form. Completed forms need to be mailed to the Colorado Department of Revenue, Denver, CO 80261-0005.
Who Will Get It And When?
To qualify for the PTC rebate, you must have lived in Colorado from January 1 to December 31, 2022, as well as met the above mentioned income threshold. Also, you should have paid property tax, rent, or heating bills during this PTC period, and must not be claimed as a dependent on someone else's federal income tax return.
Apart from the above requirements, applicants need to meet one of the below criteria as of Dec. 31, 2022, to qualify for the payment:
Should be age 65 or older.
Are a surviving spouse, age 58 or older (you won't be considered a surviving spouse if you were divorced before your spouse died).
Are a disabled person (no age limit), who isn't able to participate in any gainful activity due to medical reasons. Also, you need to be qualified for full benefits (public or private source) from January 1 to December 31, 2022, depending solely on your disability.
Recipients will be paid the PTC rebate from Colorado on a set schedule, depending on when their application is processed. If the application is processed before March 10, 2023, then the direct deposit will be on April 5, while the physical check will be issued on April 15. To view the full payment schedule, visit this link.
The payment schedule won't change, unless the processing or payment date falls on a weekend or holiday. In such a case, the processing or payment date automatically moves to the next business day.